Arguing that detained immigrants are especially vulnerable during the COVID-19 pandemic, Seattle University School of Law students recently succeeded in petitioning the United Nations for better health protections for detainees.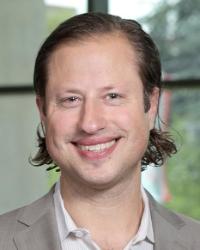 The law school's International Human Rights Clinic, six students led by Professor Thomas Antkowiak, teamed up with Seattle-based nonprofit Global Rights Advocacy and La Resistencia, a Washington state-based immigrant rights group, to submit a legal brief and petition to the Special Procedures of Human Rights Council.
In response to this petition and other advocacy efforts, U.N. human rights authorities urged states to adopt measures aimed at protecting migrants and trafficked persons in their response to COVID-19. This should include the release of detained immigrants, prevention measures, testing, medical treatment, health services, and social assistance, according to the statemen from the U.N.
"The U.N. human rights experts have joined a chorus of medical and legal leaders across the globe," Antkowiak said. "For their safety and for the sake of public health, immigrants in civil detention must be released now."
Prior to travel restrictions and Governor Jay Inslee's stay-home order, clinic students visited the Northwest Detention Center in Tacoma, interviewing several detainees with medical problems. This semester, the clinic had planned to assess the center's health care system, Antkowiak said. When the COVID-19 crisis hit, students were well-positioned to apply their research to these new and urgent circumstances.
Due to the severe COVID-19 outbreak in Washington, the immigrants detained in Tacoma are exposed to a high degree of risk, according to the clinic's brief, which was co-signed by more than 35 legal and advocacy organizations in the region.
Antkowiak said U.N. authorities have directly communicated with the U.S. government and requested an urgent response to the critical situation.
Rather than congested detention centers, "alternative venues should be identified and consideration should be given to releasing those [immigrants] who have a place to stay in the community," stated Felipe González Morales, the U.N. special rapporteur on migrants.