Participants build solo and small law practices with mentorship and other support for one year
Seven new attorneys joined Seattle U Law's innovative Incubator Program, which supports alumni as they build solo or small law practices and encourages an entrepreneurial spirit in the legal profession.
The 2022 cohort includes Sandra Coke '19, Shaquelle Duncan '20, Benjamin Goodwin '19, Maria Therese Greene '16, Ed Hones '21, Judy Nakashima Shoji '92, and Carrie Ulrich '18. Several of this year's incubator attorneys focus on estate planning, but other practice areas include workers' rights and personal injury.
"The thing I'm most excited to get from the Incubator Program is having a group of other attorneys with whom I can bounce things off and who can relate to the struggles of starting a small practice," Hones said.
Program participants, for one year, receive mentorship from Program Director Stan Perkins '85, a successful trial lawyer who founded his own firm 30 years ago, as well as from other experienced solo practitioners. They also agree to serve moderate-income clients by offering reduced-fee, high-quality legal services. (Read more about the Incubator Program.)
The program includes business coaching, a subscription to practice management software, and regular continuing legal education sessions.
Sandra Coke maintains her "day job" with the University of Washington (UW) biostatistics department as she builds her solo law practice. She has a bachelor's degree in philosophy from UW and worked there for more than 30 years, including while attending law school. Her newly launched solo legal practice, Coke Law, PLLC, will offer probate administration, as well as drafting wills, powers of attorney, and other personal legal documents.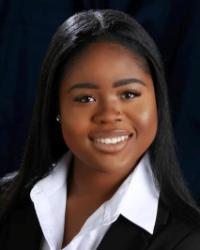 Shaquelle Duncan earned a bachelor's degree in political science from Washington State University and a master's in secondary education and education policy from Johns Hopkins University. She was a teacher prior to law school and joined a law firm after graduation, doing probate, guardianships, and estate planning litigation. Her solo practice, Duncan Law, PLLC, will serve King and Pierce counties with estate planning, guardianship, personal injury, criminal defense, and business legal services.
Benjamin Goodwin, who served as a member of the Lynnwood City Council for eight years, graduated from UW with a bachelor's degree in political science. Prior to law school, he worked at Costco corporate headquarters in Issaquah as an organizational change management practitioner and trainer. He and his family live in Lake Stevens, where he opened a practice focusing on estate planning, business development, and personal injury, covering most of Snohomish County and beyond.
Maria Greene graduated with a bachelor's degree in psychology from San Francisco State University. Prior to joining the Incubator program, Greene worked as an associate at two law firms. Her new practice focuses on estate planning. 
Ed Hones worked in low-wage jobs for several years before attending college and law school (both at Seattle University), which helped him see and understand the structural problems that low-wage workers face. That experience motivated him to launch an employment firm that focuses on workers' rights, where he handles discrimination, harassment, and wage claims. He launched the website for Hones Law Seattle Employment Lawyers in October 2021 and has been writing blog posts and filming YouTube videos to gain visibility.
Judy Nakashima Shoji launched Flaccus Law in June 2021, where she handles estate planning, probate, and guardianship. She has a bachelor's degree in economics from UW and has volunteered with the King County Bar Association's legal clinics for 17 years.
Carrie Ulrich moved to Seattle from Los Angeles in 2015 to attend law school at the age of 41. Before enrolling, she was a stay-at-home parent. She received an associate degree in business administration from National University in 2013 and a bachelor's degree in paralegal studies from Kaplan University in 2015. She now operates Orchid Law, PLLC, a solo estate planning and probate practice in North Seattle.