Four outstanding first-year Seattle University School of Law JD students have been named Gregoire Fellows in recognition of their academic and professional achievements, unique perspectives and experiences, and leadership potential to diversify the Washington legal profession. The program is named in honor of former Washington Gov. Christine Gregoire, who practiced law before becoming governor.
After completing their first year of law school, fellows spend the summer clerking at both a major law firm and either a Seattle-based corporation or government agency. In addition to summer employment, Gregoire Fellows receive:
Three-year Seattle U Law scholarship
$20,000 first-year summer stipend
Mentorship from Gov. Gregoire and members of the Seattle legal community
$5,000 bar exam study stipend
"We are very proud to have these four scholars as Seattle U Law students. They exemplify the law school's values of academic excellence, diversity, leadership, and passion for social justice," said Dean Anthony E. Varona. "The Gregoire Fellows Program is a wonderful opportunity for these students to gain valuable experience in the legal profession and learn from some of our region's most esteemed leaders."
Emmi Bella '26 immigrated to the U.S. from the Philippines as a toddler. At the University of California, Davis, she double-majored in philosophy and communications, graduating in just two years, all while juggling two part-time jobs. Bella said that it is her parents' sacrifice to bring her to a new country that pushes her to work so hard.
"That's why I would wish to advocate for others," she said. "I was given these opportunities by my parents, and there are so many other people from similar situations who don't have the same opportunities I do; it's my duty to use my privilege to speak on behalf of others."
She hopes to use her law degree to advocate for workers, especially those experiencing sexual harassment in the workplace.
"If you work, you should be able to benefit from it," Bella said. "You need to be able to stand up for yourself in a place in which you have the right to work."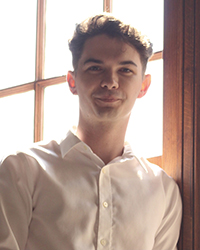 During Tyler King's '26 sophomore year of college at Florida State University, Hurricane Michael devastated his hometown of Panama City, Florida. To help his family financially recover, King worked full-time while taking a full load of classes. Suffering heavy losses to a climate-related disaster inspired King to pursue environmental law, as well as to advocate for affordable housing.
King was especially inspired to be a voice for the underprivileged when he saw how the law field can be lacking in diversity; King, who is gay and a first-generation law student from a family that struggled financially, has sometimes felt out of place.
"It's important to make people who aren't part of that majority feel like their voices are important. We're just as capable, smart, and hardworking," he said. "We need to show diverse people being successful, so the younger generation sees that. It's clear that Seattle U Law highly values diversity; I knew that I was going to be seen as an important part of the community coming here."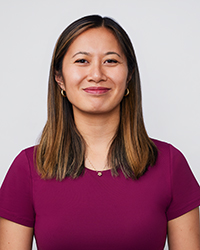 Growing up in a working-class, half-Filipino, half-Chinese family in San Francisco, Emily Masangcay '26 said it never occurred to her to become a lawyer because she simply was not exposed to attorneys. But this changed when Masangcay, who studied business administration and economics at the University of Puget Sound, "fell in love with working in contracts" at Amazon Web Services.
"We see the legal profession as one where minorities aren't represented. I've always felt very underrepresented. It's hard to dream of yourself in a certain role if you don't see anyone in the top there," she said. "It motivates me to be a trailblazer in certain communities. My parents were mail carriers growing up, so even the concept of doing an advanced degree is very different from the community I grew up in."
She feels pride and gratefulness to be a Gregoire Fellow.
"Christine Gregoire is a female leader in the legal field that was long overdue," Masangcay said. "To sit in class and see how many females there are with me is empowering."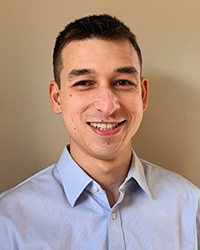 After graduating from Bowdoin College in Maine and moving back home to Seattle, Liem Tu '26 began his career in educational consulting. However, he soon determined that his heart lay in the legal field.
"I realized I needed some aspect of social justice in my career or in my volunteer life," said Tu, a first-generation American who regularly picks up trash in the International District with Friends of Little Saigon. "Part of what drew me to Seattle University and to the legal field in general was how you can mix business with service work. You're helping people and you have that one-on-one relationship with your clients."
Part of Tu's desire to become an immigration lawyer comes from his dad's sacrifice; he gave up his own legal career to move from Vietnam to the U.S.
"His eyes light up when I talk about law school because it was his dream to do that and he never was able to," Tu said. "It gives me a little extra motivation."
The Gregoire Fellows Program is made possible thanks to generous support from sponsors, including Amazon, Davis Wright Tremaine, Expedia Group, Fred Hutchinson Cancer Center, K&L Gates LLP, Keller Rohrback LLP, King County Prosecuting Attorney's Office, Lane Powell PC, Moss Adams LLP, Microsoft Corp., Nintendo of America Inc., Ogden Murphy Wallace PLLC, Orrick, Herrington & Sutcliffe LLP, Pacifica Law Group, Perkins Coie LLP, Reed Longyear PLLC, Ryan Swanson PLLC, Seagen Inc., Starbucks Corp., Stoel Rives LLP, Stokes Lawrence PS, Vulcan Inc., Washington State Office of the Attorney General, and Weyerhaeuser Co.