Dean Anthony E. Varona announced today that Seattle University School of Law will suspend its participation in the U.S. News and World Report annual ranking of law schools.
Echoing concerns from other leaders in legal education, Varona said the ranking system does not adequately reflect Seattle University's core values of excellence, diversity, and social justice. The rankings also fail to consider many other areas crucial to law school performance.
The dean's full statement follows.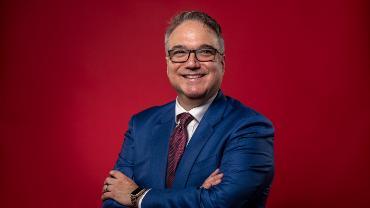 Dear Seattle U Law Community –
I write to let you know that Seattle University School of Law has decided to suspend our submission of data to U.S. News & World Report for use in their annual law school rankings.
This decision, made after robust consultation with Seattle U Law students, faculty, staff, alumni, and University leadership, reflects our considered conclusion that the system used by U.S. News to rank law schools, as currently designed and implemented, does not reflect our defining values, does not properly account for many factors that ultimately determine a law school's success, and focuses far too much attention and funding on a limited and arbitrary set of objectives. Our decision also mirrors that of many of our regional and Jesuit peers. As of today, in fact, all three Washington law schools have withdrawn from the U.S. News rankings.
Throughout our distinguished 50-year history, Seattle U Law has been defined by our overlapping commitments to excellence, diversity, opportunity, community engagement, and social justice. None of these core values are adequately reflected in the current ranking criteria, even as recently amended by U.S. News editors. As I and many others have long argued, crucial aspects of the ranking criteria actively disadvantage schools with these commitments, particularly those — like us — who value diversity as a central and indispensable component of our educational mission. (See: Diversity and Disgrace – How the U.S. News Law School Rankings Hurt Everyone, by Tony Varona)
Additionally, the rankings do not consider a law school's performance in several crucial areas, including student satisfaction, teaching quality, and the impact of student-facing initiatives such as our groundbreaking legal writing and experiential learning programs. Neither do the rankings give credit for the community impact of our nationally renowned Fred T. Korematsu Center for Law and Equality, or consider the extraordinary achievements of our first-generation students and alumni.
In other cases, U.S. News evaluates certain areas in distorted ways. The impact of our creative and influential faculty is measured through an unscientific and arbitrary popularity survey, and data pertaining to bar passage rates, employment, and costs is weighed without adjusting for region, environment, or the social and economic mobility that our law school facilitates in the lives of our students. Perhaps worst of all, the U.S. News rankings have created a relentless cycle where law schools across the country have spent innumerable resources prioritizing marginal gains in average LSAT scores and GPAs of their incoming classes (and other restrictive datapoints) over more meaningful objectives. The wealthiest law schools are rewarded more for their wealth than their objective quality.
These misguided efforts distract energy and resources from developing creative new programs that could address student wellness, affordability through scholarship support, and other mission-driven projects. Fundamentally, the rankings penalize us for evaluating applicants in a fair and holistic way.
Finally, Seattle University School of Law remains committed to providing prospective students with the information necessary to make an informed decision about where to undertake their law studies. I am pleased that much of the valuable data once available only through U.S. News is now readily available via our website and those of our peer institutions, as well as on third party law school admissions sites.
Very best wishes,
Tony Varona