This story originally appeared in Lawyer, Spring 2021.
Bree Black Horse '13 honors her heritage by fighting for tribal sovereignty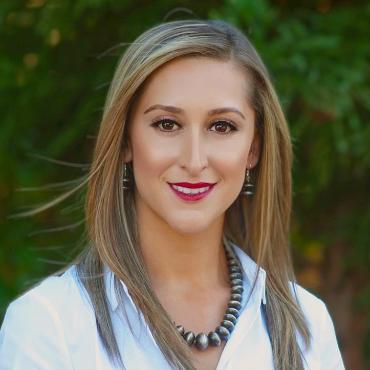 Bree Black Horse grew up powwow dancing. Every year, she would don her mother's exquisitely handcrafted regalia and travel with her family to traditional Native American ceremonies throughout Washington, rejoicing in the warmth of community and upholding sacred traditions with honor.
As a rising star in the field of Indian law, the 2013 graduate now finds even greater meaning in the dances she loved as a child.
"When I'm dancing at a powwow, it reminds me why I do what I do," she said. "It's to maintain and protect those cultural practices and values and, more importantly, help tribes continue to exercise and grow their sovereignty and abilities for tribal self-governance."
An enrolled member of the Seminole Nation of Oklahoma, Black Horse came to Seattle University School of Law as the recipient of the Douglas R. Nash Native American Law Scholarship, and was keenly focused on indigenous advocacy throughout her studies. She secured an internship working in the Office of Tribal Justice at the U.S. Department of Justice in Washington, D.C., co-founded and served as editor-in-chief of the American Indian Law Journal, and was president of the Native American Law Student Association. She also clerked for U.S. District Court Judge Brian M. Morris in the District of Montana following graduation.
Rob Roy Smith, who taught Federal Indian Law as an adjunct professor when Black Horse was a student, remembers her thoughtful conversations after class. "I knew right away that Bree had a bright future in front of her," he said. As co-chair of the Native American Affairs team at Kilpatrick Townsend & Stockton LLP, Smith recruited Black Horse to the firm last summer.
She has handled a wide range of cases since graduation, from criminal law to employment disputes to policy advocacy. The variety is part of what she loves about Indian law, and she's proud to have represented Native Americans, a historically marginalized people, in federal, state, and tribal courts across the country.
But the case that sticks with her most happened close to home – a wrongful death lawsuit she helped file against the King County Sheriff's Office for the tragic 2016 shooting of a 23-year-old pregnant mother on the Muckleshoot Reservation. She has become a powerful voice in bringing awareness to the problem of violence against indigenous women, including leading a group of marchers at the 2018 Women's March in Seattle and testifying before the Seattle City Council.
Now she's diving into treaty litigation, working to protect hunting and fishing rights promised to Washington's tribes in the mid-1800s and upheld by the Supreme Court case U.S. v. Washington. Smith said Black Horse brings an impressive clarity of thought to her work and writing.
"A powerful Native woman advocating for Indian Country is the future of Indian law," he said.
For Black Horse, it's a matter of honoring her heritage, just as she does when she dances at powwows, an activity that has been sadly curtailed during the pandemic.
"It's rewarding to help tribes exercise rights that were promised to their ancestors," she said.
The position with Kilpatrick Townsend is also fully remote, which allows her to live near the Yakama Reservation in Eastern Washington, where her husband, Derek Red Arrow Frank '18, is a staff attorney with the Yakama Nation Office of Legal Counsel.
Living near the reservation also keeps her connected to the reason she became a lawyer in the first place, especially when the work is difficult.
"I'm descended from people who survived much harder things, and I need to honor that sacrifice," she said. "The best way to do that is through service."