Luminaries in Law with Benes Aldana
The law school is honored to welcome Hon. Benes Z. Aldana (Ret.), eleventh president and CEO of The National Judicial College, as a speaker in our Luminaries in Law series.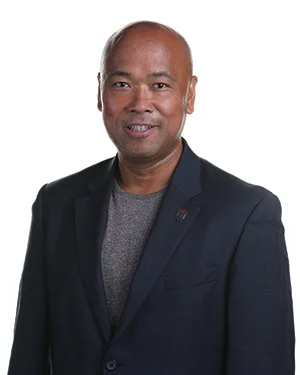 Event time
Monday, November 20, 2023 | 4:30‐5:30 p.m.
Meet and greet reception to follow | 5:30-6:30 p.m.
Event location
In person:
Sullivan Hall, Room 110, Seattle University School of Law
901 12th Ave, Seattle, WA 98122
Online: Watch on Vimeo
About Hon. Benes Z. Aldana (Ret.)
Benes Aldana serves as the eleventh president and CEO of The National Judicial College. Prior to joining the NJC in 2017, he served for 22 years in the United States Coast Guard in various leadership roles, retiring as a captain (O-6) and as the first Asian Pacific American to serve as chief trial judge of a U.S. military branch. Under his visionary and transformative leadership, the college has seen unprecedented growth, innovative program development, and a record-breaking enrollment surge in 2020 through online programming responsive to contemporary challenges like the COVID-19 pandemic and social justice concerns. His initiatives, such as the first-of-its-kind Judicial Academy for aspiring judges and courses addressing contemporary issues like artificial intelligence, climate science and anti-racism, highlight his dedication to evolving judicial education to meet modern challenges.
About the Dean's Luminaries in Law Lecture & Conversation Series
This lecture and conversation series brings to Seattle U Law nationally and internationally preeminent leaders from law practice, the judiciary, government, and the corporate world, to share their bold ideas about the future of law and the legal profession.
Sullivan Hall, Room 110, 901 12th Avenue, Seattle, WA 98122